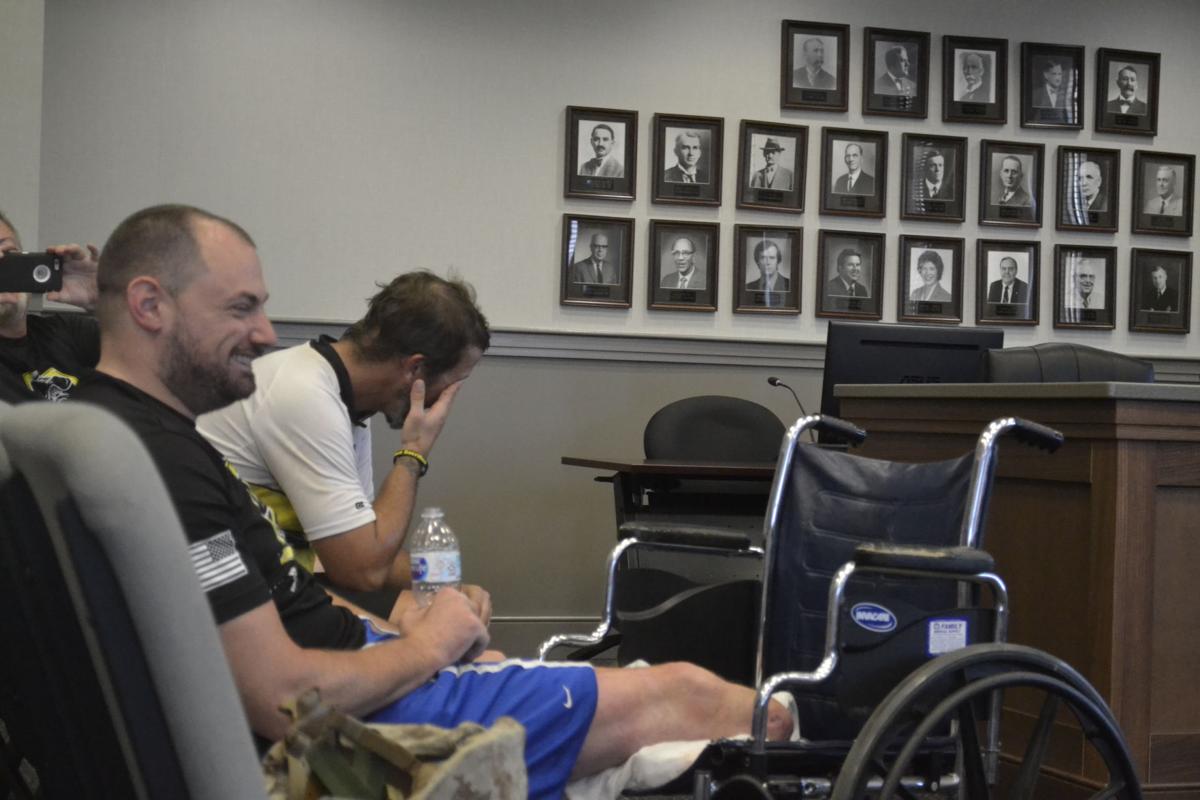 No legs and no vision are no problem for retired U.S. Marine Corps Cpl. Matthew Bradford.
The 33-year-old Kentucky native is blind and a double amputee, but he just finished a 398-mile bike tour across his home state with a team from Operation Enduring Warrior.
The three-day ride started in Ashland and ended in Fort Campbell, but Bradford took his final break along the trek Sunday afternoon in Hopkinsville.
Source: Kentucky New Era